Velvety Couch Games
Velvety Couch Games
is a one-man independent game studio based out of Victoria, BC Canada. As a passionate indie developer, Graham Davis is focused on creating unusual, immersive and above all else FUN games!
Check out the Game Development Blog:

Games: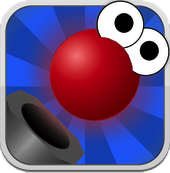 Title:
OddBalls
Platforms:
iOS (soon Android & Ouya)
Released:
May 8th 2013 (iOS Universal:
iTunes link
)
Press Kit:
press kit
Description:
OddBalls is a fun puzzle game featuring realistic physics. With a focus on increasingly challenging puzzles, the gameplay offers a mix of both strategy and skill with a side dose of goofiness.
All 3 OddBalls have special traits. One bounces, one floats and the other is made of heavy metal. By using these traits to your advantage you will overcome obstacles, collect energy points, earn powerups, and uncover a secret storyline about the OddBalls. Discover the truth behind the mysterious OddBall facility and leave no OddBall behind!
Features:
• Clever physics based puzzles
• Cute 3D graphics (supports retina)
• Intuitive touch controls
• 3 different OddBalls with multiple powerups
• Over 80 challenging levels with moving platforms, fans, magnets and more
• Game Center Leaderboard support
• Storyline with multiple endings and memorable end game battles
Game Trailer (Vimeo):
•
View OddBalls Game Trailer on Youtube
Screenshots:
Development Blog Postings:
•
OddBalls blog postings
Press Kit:
•
OddBalls press kit
All content ©
Graham Davis
2012 •
Subscribe

Latest Game Creation: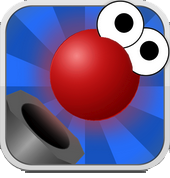 Latest DJ Velvety Mix: